Last week, the Blazing Cloud Dragonborn went on a trip to the California Academy of Sciences!
Who are our Dragonborn? We are a group comprised of Blazing Cloud's design intern, mobile fellow, engineering apprentice, and summer flight of programming interns! Like the player character in Skyrim, we are each growing in experience as we learn new shouts of power, or Thu'um in our various languages.
We took a break from JavaScript, Ruby, and Objective-C last week for a Dragonborn retreat! Since our mascot in the office is Tyra the t-rex, the first thing we did at the Academy of Sciences was visit Tyra's older brother, a t-rex standing guard at the museum's entrance.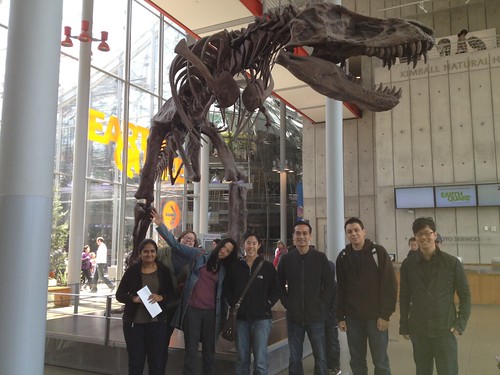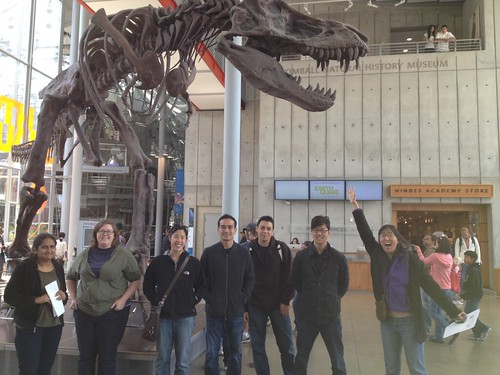 Outside the cafeteria, some 22-day-old baby ostriches were running around in a pen.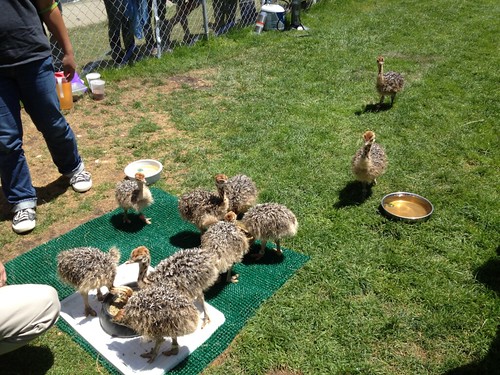 The rainforest dome is my favorite exhibit. Free-flying birds and butterflies! Strange and delightful creatures from four rainforests all over the world!

We stopped by the penguin feeding at 3:00. The Academy's colony of South African Penguins and equally charismatic biologist-presenter team taught us about the habits of these birds. I didn't know that this species of penguin doesn't migrate. They molt once a year (though not all at the same time), love to eat whole fish, and mate for life.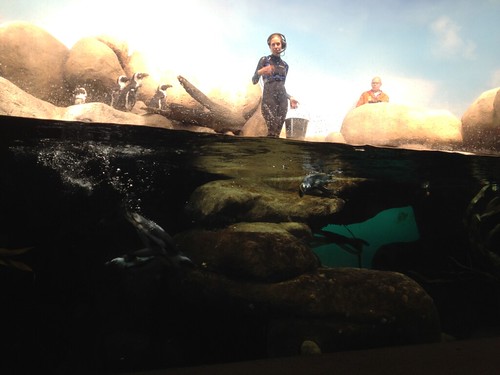 Our last stop was in the aquarium.

We also checked out the Cal Academy's mobile apps. I love that museums are embracing technology and finding ways to enrich our experiences with the tiny supercomputers we carry in our pockets.
The Academy Insider is a guide to the academy for iPhone. It's got a listing of the exhibits, interactive tidbits and factoids, a feed of daily live events, and a "get directions" feature to help you find your way around the museum with a map that orients itself to the way you're holding your phone. Gone are the days of renting audioguides!
Pocket Penguins is a live video feed of the penguin exhibit with three camera views (one underwater). You can even hear the biologist if you tune in during a feeding.
The Monterey Bay Aquarium's Seafood Watch app was also mentioned. It's got lists of seafood that are harvested in sustainable ways.
It was a great field trip. We got to know each other a bit better, learn about all kinds of different animals and sciences, and support a beloved San Francisco landmark!