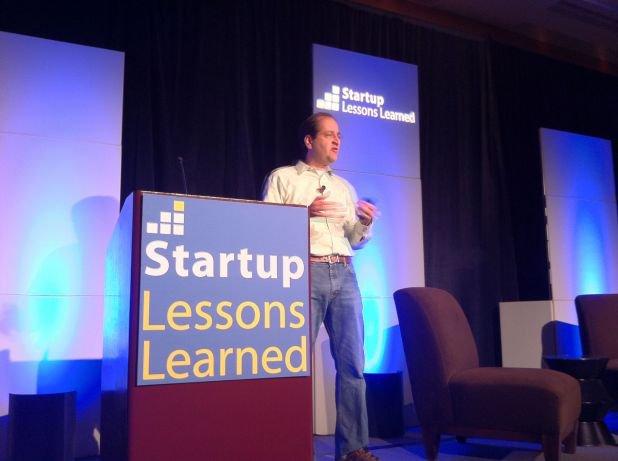 Presented by: Manuel Rosso, founder of Food on the Table
Food on the Table is revolutionizing the way families buy groceries and eat at home.
Food on the Table distills complex data into a simple product. Combines what's on sale with what's relevant and recipes to provide meal plans.
Customer validation with Concierge MVP: hand holding occurred with the first few customers. He went and met with customers at a coffee shop, sat down and went through the whole process manually.
The first few customers really cared, but the challenges are how to get to the next 100k customers.
Ideating can develop into grandiose ideas, but it's critical to maintain discipline. Never lose sight of where you're going AND be able to distill it down into what needs to be built right now. For example, the big plan was to get 35k stores pulling 1.5 million sales items, but customers only care about one store. So Food on the Table made sure their first ten users shopped at the same store. This brought simplicity by removing worry about how to scale system. Also, they learned that protein drives dinner decisions. Instead of 35k stores with 1.5 million items, they had one store with five sale items. Today, they have thirteen thousand stores with four hundred thousand items.
Don't provide all possible recipes, just the right (simple) recipes with few ingredients. Also, provide four to five recipes for specific ingredients.
Food on the Table built up the recipe database based on five recipes being available every week for sale items.
Break down learning into small steps turning it into smaller experiments. Learn first, code last. Make leaps of knowledge with customers first.